Vinnytsia National Pirogov Medical University​
About Vinnytsia National Pirogov Medical University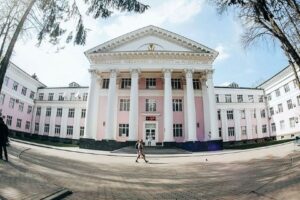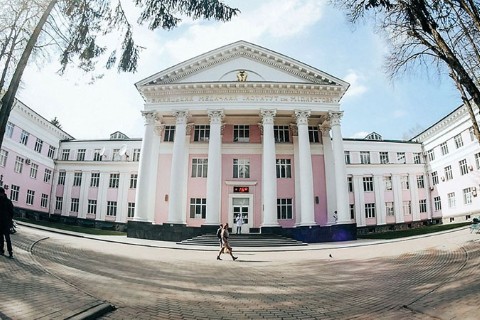 Vinnitsa National Medical University was established in 1921. The educational institution was named after Pirogov in 1960. Vinnitsa National Medical University has been granted the status of a university in the year 1994.
The university has a high level of experienced staff for academic curriculum. The national status of the university was awarded as "Diplomas of Cabinet of Ministers of Ukraine and Verkhovna Rada of Ukraine".
The Vinnitsa National Medical University has well-biased faculties who guide the students not only in studies also for a career.
Vasil Maksimovich Moroz (M.D., Professor) is a rector of the university and a member of National Academy of Medical Science of Ukraine. The university has got state prize of Ukraine in the field of science and technology.
International Student's Faculty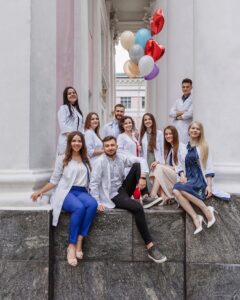 Why Study MBBS at Vinnitsa National Medical University?
A brief description / introduction about vinnytsia National pirogove Medical University. Vinnytsia National Medical University is one of the best and popular and affordable medical university among the Indian students.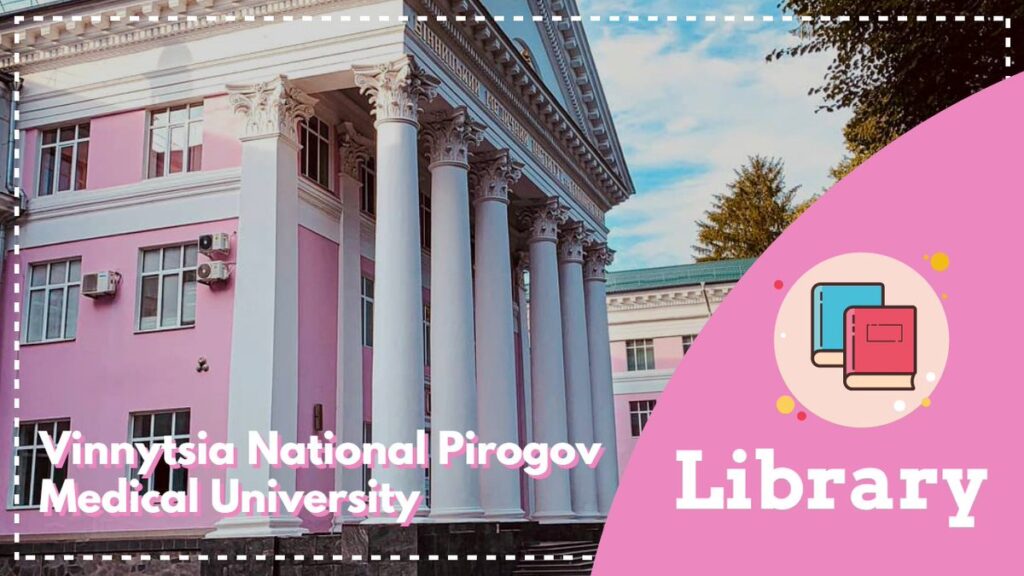 The university has a large library with more than 500,000 collections of books, a research center, and also more than 780 computers being installed.These computers have internet connections and they are free of cost for the students and teachers.
Vinnitsa National Medical University has around 5 hostels which is located within the few walking distances from the campus . The rooms of the hostel are well furnished with necessary requirements like central heating , beds , mattress , pillow , blanket , desk , chair , heater , water heaters and lighting as per need in every room . The rooms are available on sharing basis and can accommodate 2 to 3 students in one room .
University to the hostel is so close that it makes it easy for the students to commute between hostel and the University . Hostel also has access to security and emergency services that makes sure about the safety of the students and can get assistance when in need .
It has 4 canteens and students can also cook food for themselves at the hostel kitchen provided or can get food from the mess . Along with that the students also have option of new Indian restaurant that was opened in Vinnytsia , which provides Indian varieties at an affordable cost .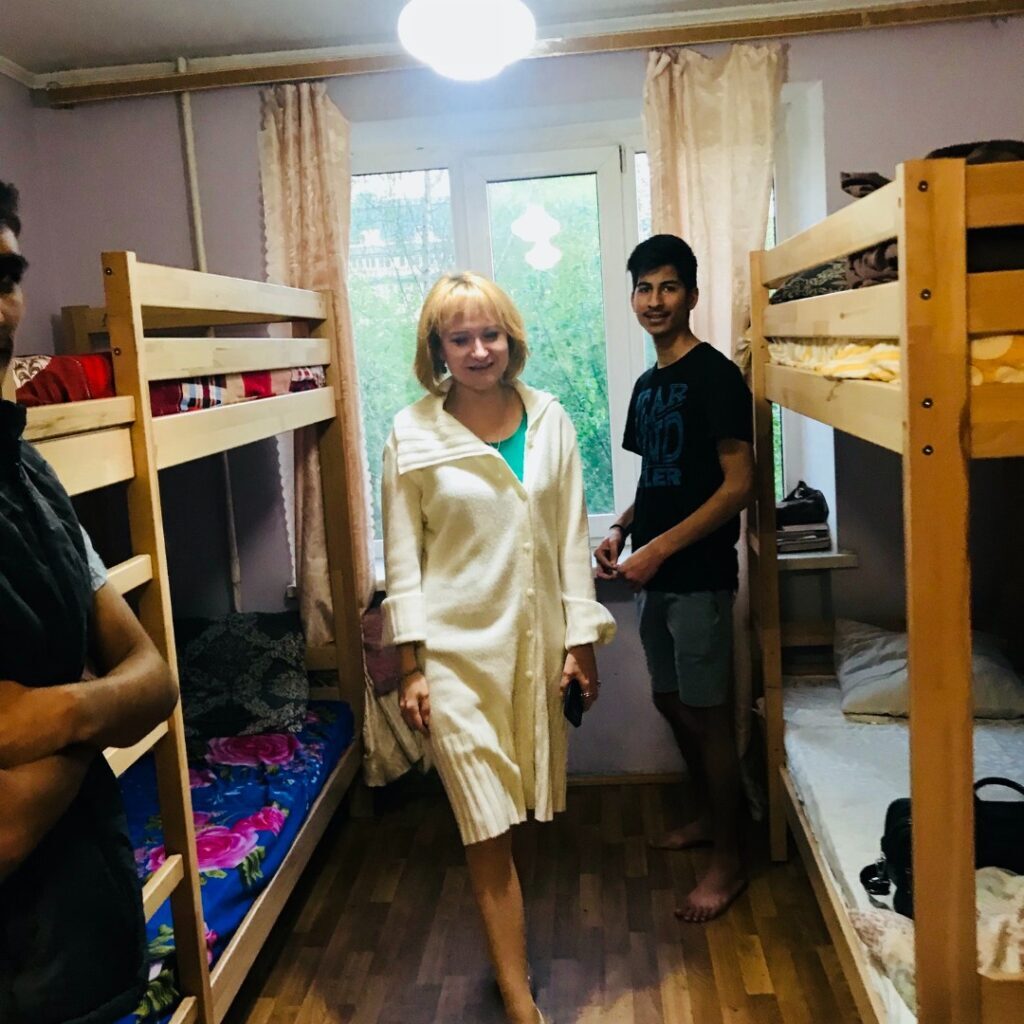 International Recognition of University & Accreditation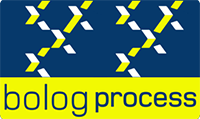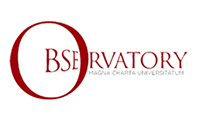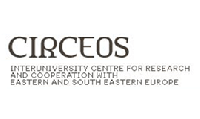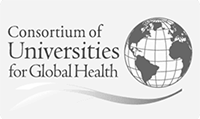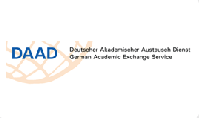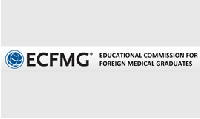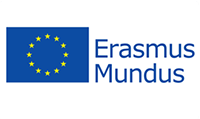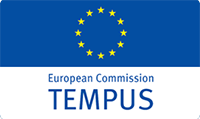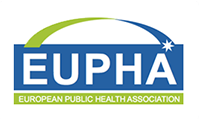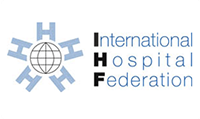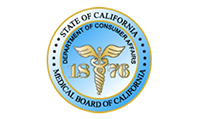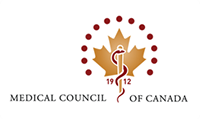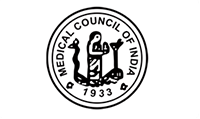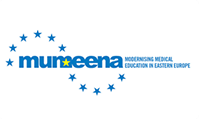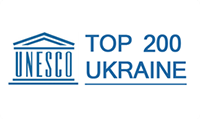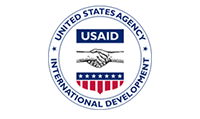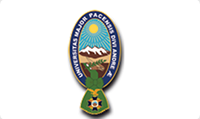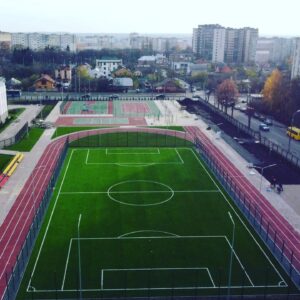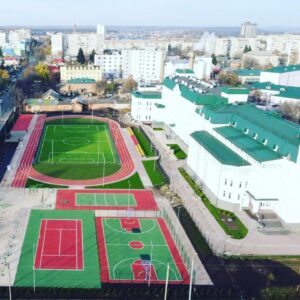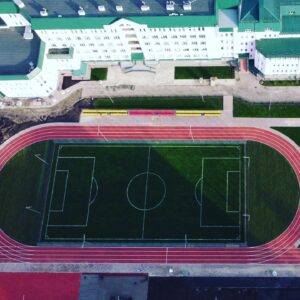 The University sport complex is situated in the separate building and includes also an open air stadium. The sports complex comprises:
• Specialized indoor sports for sports stud­ies and games in football, basketball, volleyball and tennis.
• Sports hall for athletic games, Sports hall for stu­dents with problems in health (specialized medical groups).
• Specialized sports hall for studies in aerobics and fitness.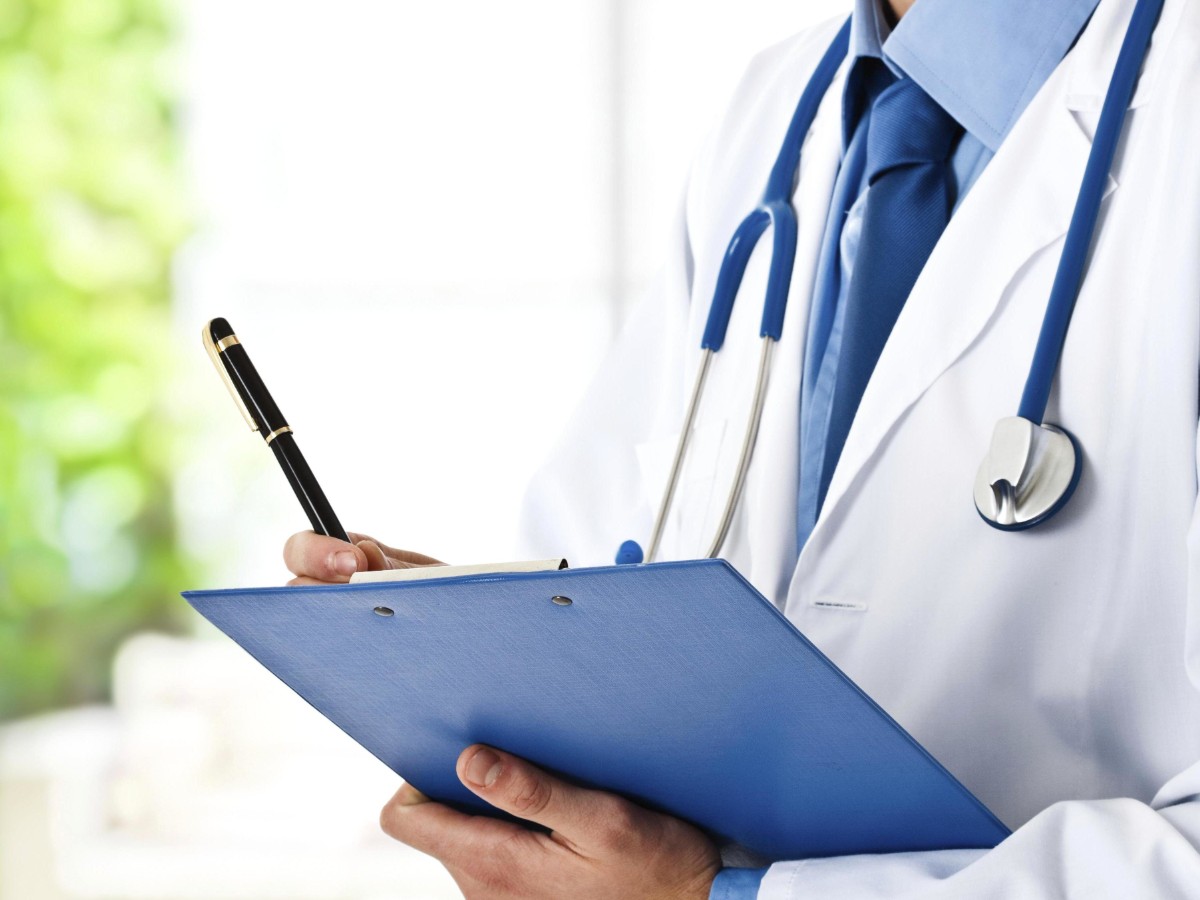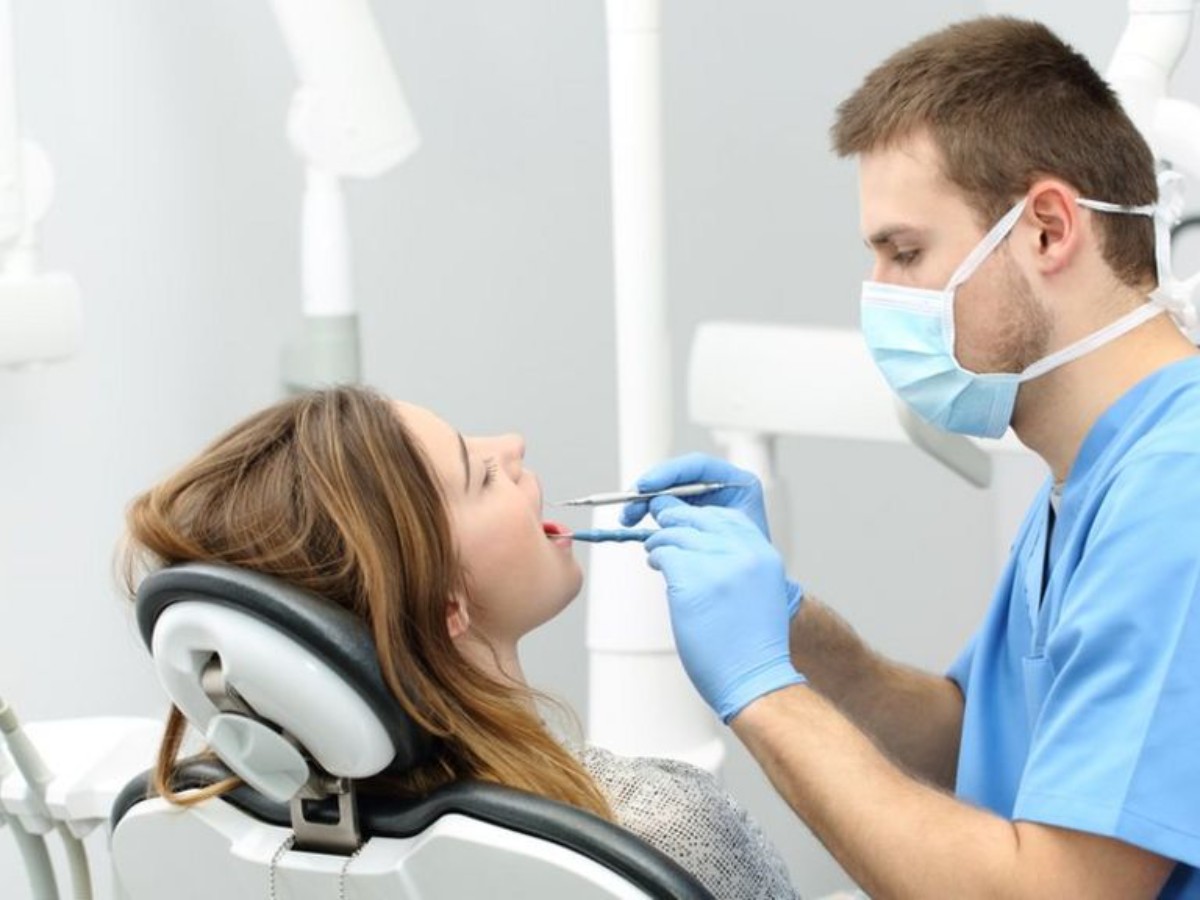 Faculty of Post Graduation
A new Indian restaurant was opened in Vinnitsa. which is providing mess facility to the Indian students, Both veg and non-veg food is available to the students. The mess prepares lunch and dinner for the students. If any student wants to eat something other than the mess food, then they can order and pay for it at Namaste India. The monthly charges for the mess is USD 120. Lunch timings are 12 pm-4 pm and dinner timing is 7 pm-10 pm.
The mess is located at the private hostel which is located opposite to Namaste India.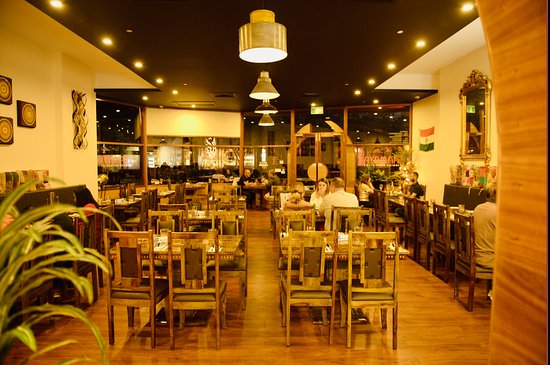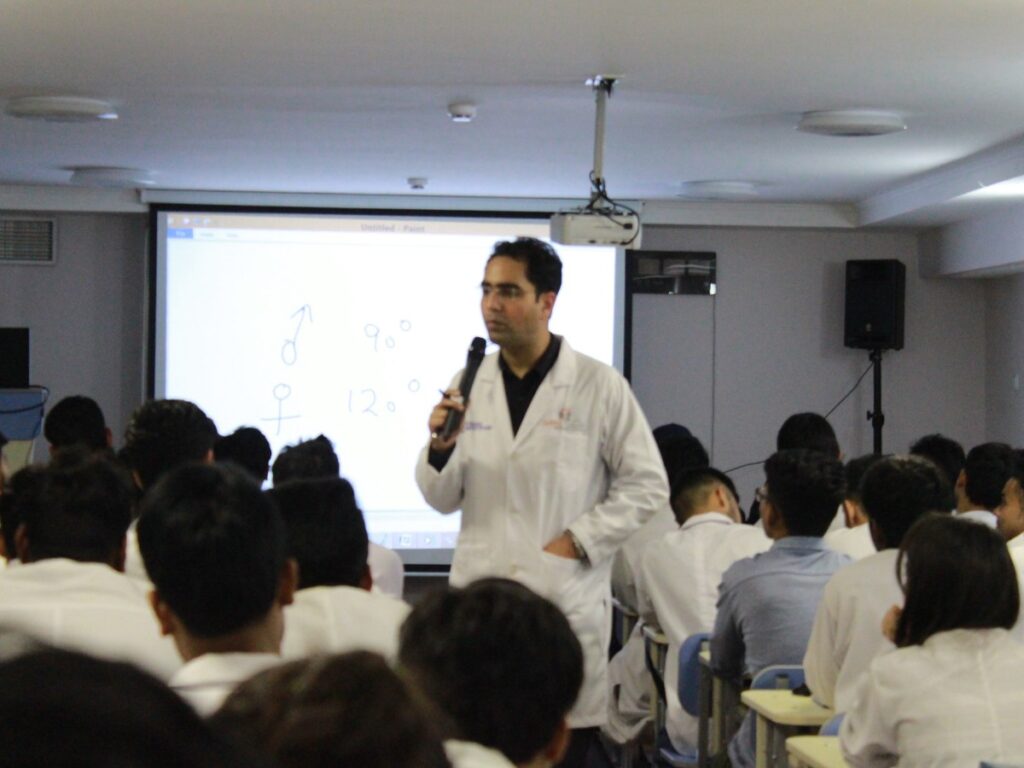 MCI & FMGE Screening Test Coaching
Each year, teachers/professors from India go to Vinnitsa National Medical University to provide coaching for FMGE to the students. Therefore, the students have a better chance to clear FMGE in the 1st attempt. Every Indian student has to appear for this exam after completion of the degree in Ukraine. Only after clearing the FMGE, an Indian student from abroad will be allowed to practice as a doctor in India.
Eligibility Criteria: For MBBS
Admission to Vinnitsa Medical University Ukraine happens in 3 Easy Steps:
 Application You can fill Online Application Form to apply for a seat in Vinnitsa National Medical University. Start by choosing a course you need to send in following documents, by E Mail.

Filled Application Form
Copy of Passport
Copy of Higher Secondary School Certificate

After review of documents, you will receive Admission Confirmation Letter in 1 working day and Invitation Letter in 3 Working Day.

VISA Scroll down further for details of visa requirements.
Arrival After getting your visa, you will need to inform Vinnitsa National Medical University about your flight plans. A representative from Vinnitsa National University will meet you at the Airport.
Pinnacle Abroad Studies has a team specialized on VISA application preparation. Generally, the Ukrainian student visa is through an interview at the embassy. The embassy is in New Delhi. Student has to travel and stay for 2 days in Delhi for the process. The success ratio of Pinnacle Abroad Studies is 100% for Ukraine student Visa. There are lots of documents required for Ukraine student visa application as follows: